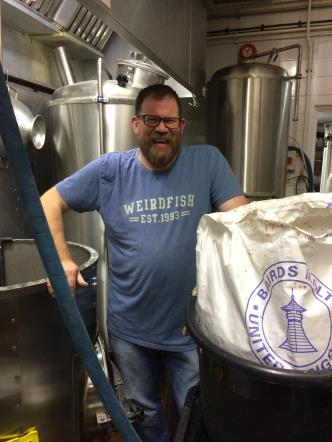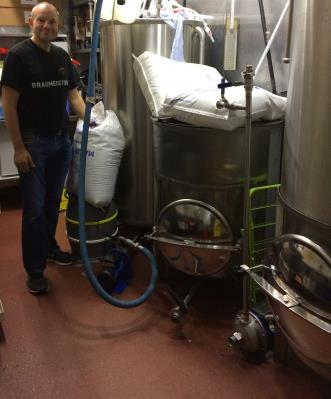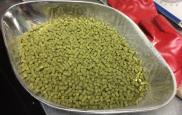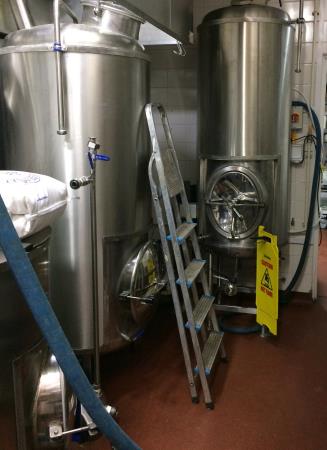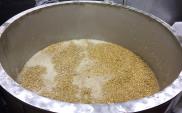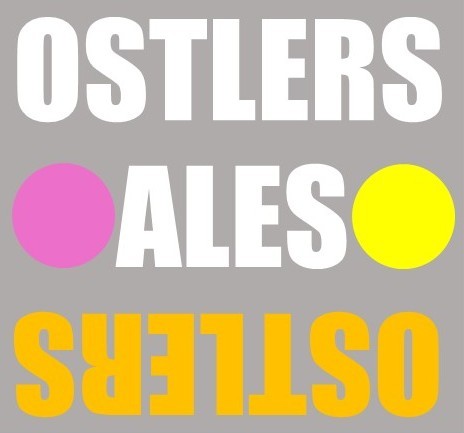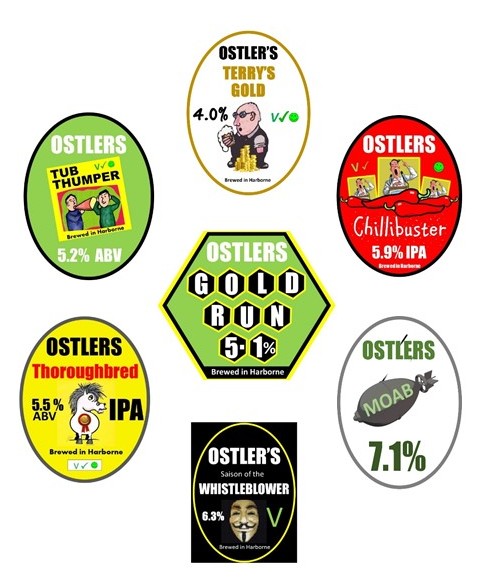 Terry's Gold IPA 4.0% ABV

Pale in colour. Long &refreshing,

heavily hopped with bitter finish.

  Chillibuster IPA 5.9% ABV

Pale in colour. Subtle hint of chilli

dry hopped with a lingering slow burn .

  Tub Thumper Bitter 5.2% ABV

Amber in colour. Traditional style

stronger beer,dangerously easy drinking 

Gold Run 5.9% ABV

Gold in colour. Medium hopped,        pleasant stronger beer.

Thoroughbred IPA 5.5% ABV

Big hops, big taste, big beer.

MOAB 7.1% ABV

Super hopped, big in body

delivers a blast of flavour

targets the taste buds.

Whistleblower 6.3% ABV

Text book Saison styling.

  All Ostler's beers are free          from animal product.